THEY WANT TO STEAL YOUR CHILDREN.
After you finish, scroll back and visit RonaCure.com for more – "Knowledge is the Rona Cure"
Don't believe that Democrat "Contact Tracing Armies" are coming to split your family up? Here they are literally telling you the plan. Wake the fuck up.
Propaganda/Headlines (Updated 7/3/20):
(Update 10/17: no time for updating this section, but you get the point, nothing has changed)
Contact tracing ramps up as virus spreads in community
Contact tracing becoming more important than ever to help stop COVID spread
COVID Alert, federally backed contact tracing app, hints at what Manitobans may be able to expect
Wyoming Gov. Announces COVID-19 Contact Tracing App
Government contractor known to have problematic history hired to help Florida expand contact tracing
New Contact Tracing Apps Need Access To Users' Private Data To Control Spread Of COVID-19
Chicago awards $56M contact tracing contract amid privatization complaints
Onondaga County sets new rules for businesses to help contact tracing for coronavirus cases
Keep Your Guest List for Any Contact Tracing: DC Has Tips for Safer July Fourth Parties
Lori Lightfoot, Chicago Department of Public Health Announce $56 Million Contact Tracing Grant
GovExec Daily: How Governments Can Use Contact Tracing in the Fight Against the Pandemic
Emails: Duggan's son recommended Democratic consultant to aid COVID-19 contact tracing
New Contact Tracing Apps Need Access To Users' Private Data To Control Spread Of COVID-19
Some partygoers tied to coronavirus cluster will get subpoenas
Rockland County, Probing New Cluster, Uses Subpoenas as People Resist Contact Tracing
Contact-Tracing Apps Aren't the Technology Panacea People Hoped
WHO: Countries complaining about contact tracing are 'lame'
Contact tracing remains inadequate in most states
Fake contact tracing part of 'rapidly evolving' coronavirus fraud, U.S. DOJ warns
Concerns Mount Over Whether Contact Tracing Will Be A Match For COVID-19
Privacy is not the problem with the Apple-Google contact-tracing toolkit
The Threat to the Republic
Contact tracing has nothing to do with public health or the welfare of citizens or anything of the sort. Contact tracing is the means by which the most evil people on earth intend to finalize control over every aspect of the lives of every last person on the planet. The false flag of all false flags. This page, and our sister/starter page Contact Tracings has more good information and recent headlines while we get this site up and running.
Thank you to all of my great Keyboard Warriors. You are better, and far more brilliant, than anyone on Madison Avenue (Ad Agencies). There is nobody like you!

— Donald J. Trump (@realDonaldTrump) May 15, 2020
Nothing suspicious about that.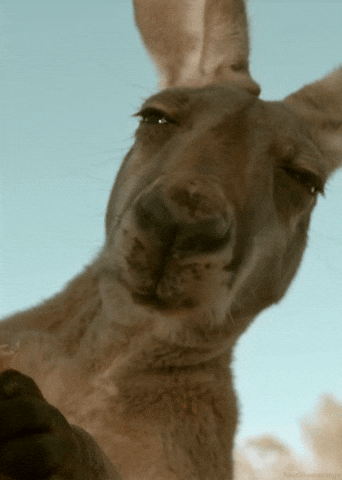 The Plan To Control
There have been a number of articles recently about the problem with "contact tracing apps" which may appear confusing to someone that doesn't understand they intend to use brute force, not some sort of technological honor system.
See here, here, here, here, here, here, here, here, here, and here. The real push is for MANUAL CONTACT TRACING, not tracing apps. This means government contractors separating families and putting people in camps.
Recent Onslaught of Propaganda (Headlines)
This collection of propaganda is absolutely terrifying. These terrorists intend to use a "contact tracing army" to break down your doors and break apart your family, all for something that may not even exist.
Albuquerque Hospital's Secret Policy Separated Native American Newborns From Their Mothers
Europe starts rolling out coronavirus contact-tracing apps as UK plans remain unclear
What contact tracing is and how you can get work doing it
The US is not done with the coronavirus pandemic, and a Harvard expert says we need to shift the blame game from reopening to fixing our testing and contact tracing system
Contact tracing is 'best' tool we have until there's a vaccine, health experts say
Wary public urged to use smartphone tech to track COVID-19 exposure
Why testing and tracing is critical to stopping COVID-19
COVID-19 contact tracing 'absolutely essential'; wearable TraceTogether tokens to be rolled out in June
Contact tracing important in virus fight
Kenosha County Health Department Hiring Contact Tracers, Disease Investigators
Wearable contact tracing proposed as app fails to gain traction in Singapore
Unknown phone number? Don't hang up. It might be an NC COVID-19 contact tracer
Contact tracing has become a fast-growing job opportunity with many people still out of work due to the pandemic
Coronavirus: Contact tracing and lessons from smallpox in 1962
Singapore's move to introduce wearable devices for contact tracing sparks public outcry
Contact Tracing With Your Phone: It's Easier but There Are Tradeoffs
Contact-tracing and peer pressure: how Japan has controlled coronavirus
Bluetooth bracelets are an identity-blind option for digital contact tracing
'Mistakenly uploaded' documents add to criticism of $295M Texas contact tracing deal
Demonstrating 15 contact tracing and other tools built to mitigate the impact of COVID-19
Urgency mounts for a contact tracing army
Online training available for anybody interested in contact tracing jobs
BT AI chief criticises UK's centralised approach to COVID-19 contact tracing app
More Patriot Resources:
AltCensored.com hosts censored YouTube videos, you will find next to nothing on YouTube. Why is all of this information so dangerous?
Bitchute does not have censorship so also search there for videos.
SSBAmerica.com is a great site for business owners standing up to tyranny:
"Need to know your rights? We have legal documents that you can print and post on your place of business. We will also spotlight all attorneys who offer their help and guidance on what you can do." —SSBAmerica.com.
If you want to remind "people just doing their jobs" about the oaths they took then here is a resource. And this.
Revenues from ads to domain registrars that respect privacy will go to the project.
Anything interpreted as political on this page was not endorsed or paid for by any particular candidate. Page was donated for use either by or for The Million Page Project.